List processes on a project
Requirements
You must be a manager of the project to list its processes.
If you are a manager member, the List action is displayed in the section named Processes from the menu on the left of the project details page.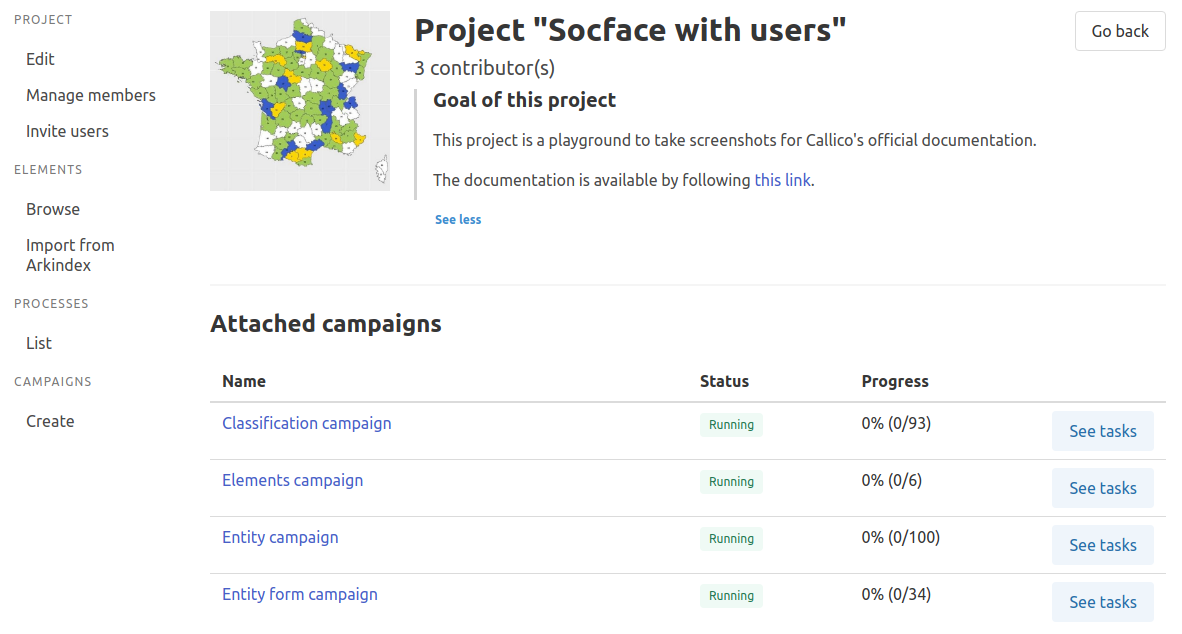 Project managers can list all the processes that are linked to a project.
For each process, it is possible to see:
its unique identifier,
its name,
its mode,
its status,
the user who created it,
the date it ended or started if it is still running or an indication that it has not started yet,
its details, using the View details button.