Create a campaign
Requirements
You must be a manager of the project to create a campaign.
If you are a manager member, the Create action is displayed in the section named Campaigns from the menu on the left of the project details page.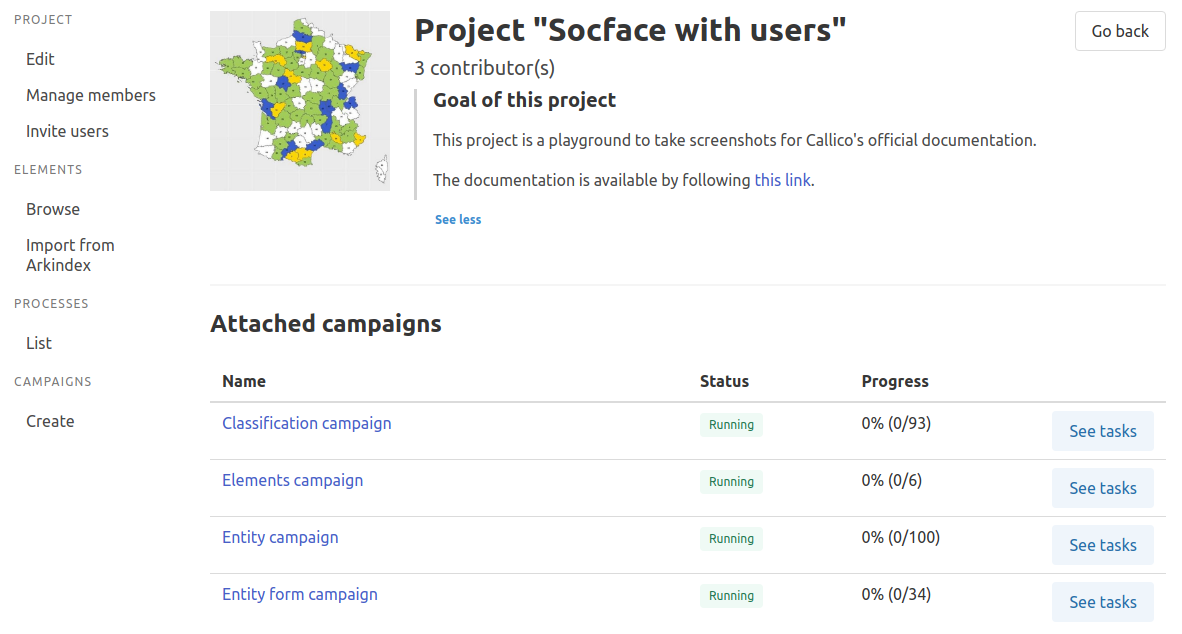 To create a campaign, you need to provide a name and select one of the available campaign modes. You can also provide an optional description. This name and description will be displayed to all the users that have access to your campaign's project: you can use the description to explain the purpose of this annotation campaign, and/or to give contributors annotation instructions.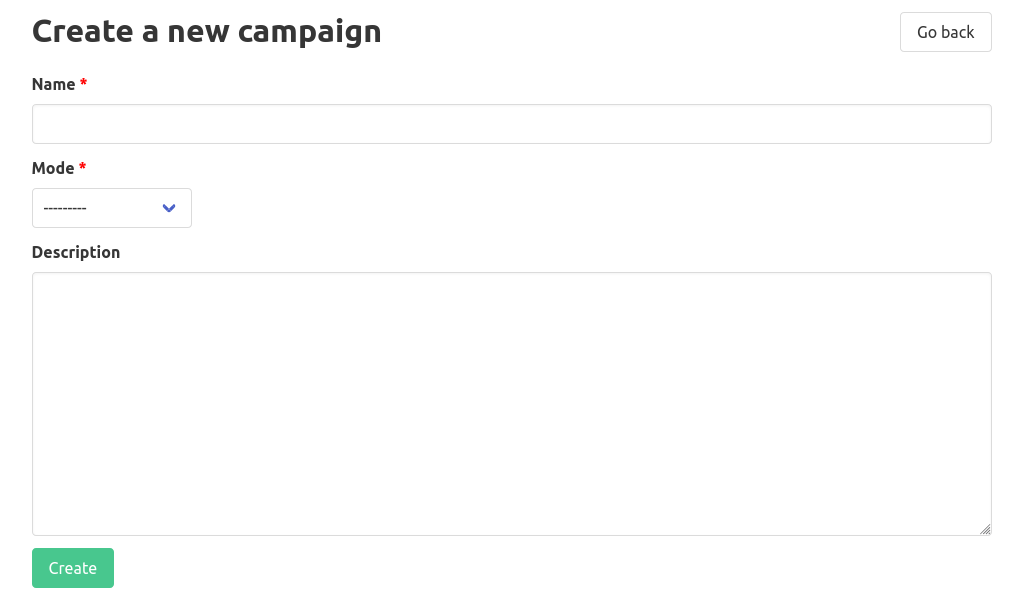 Once the campaign is created, you are automatically redirected to its configuration page.
Specifics
The campaign description supports Markdown. If you want to enhance your description by attaching images, you can easily do so by uploading them to an online hosting service like imgur and then including their link in the description.