Create a project
Requirements
You must be a staff member to create a project.
If you are a staff member, the Create a project button is displayed in the top right corner on Callico's homepage (the page listing all projects).
If this button does not appear and you wish to create a project, please contact an instance administrator.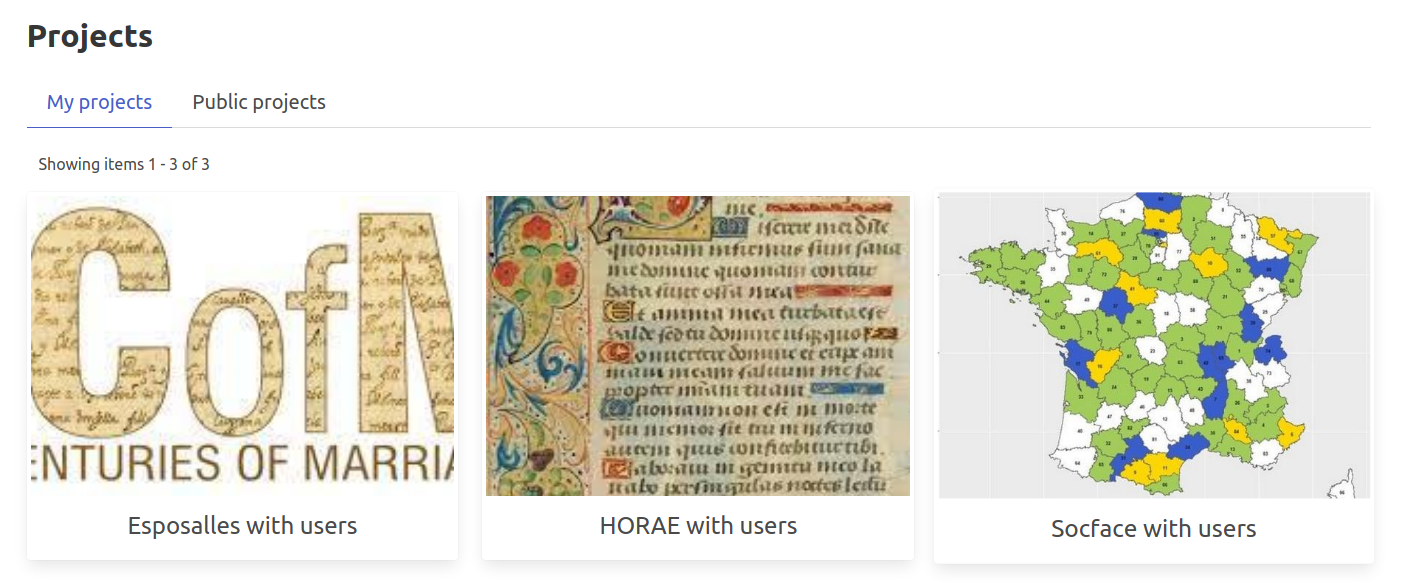 To create a project, you need to give it a name. You can also provide a description and an illustration. This name, description and illustration will be visible to all project members.
If your project is linked to an external provider, you will also need to select that provider in a list, and fill in the identifier of the provider object the Callico project is linked to. For example, if your project is linked to an Arkindex provider, the object identifier in the provider must be the Arkindex project ID.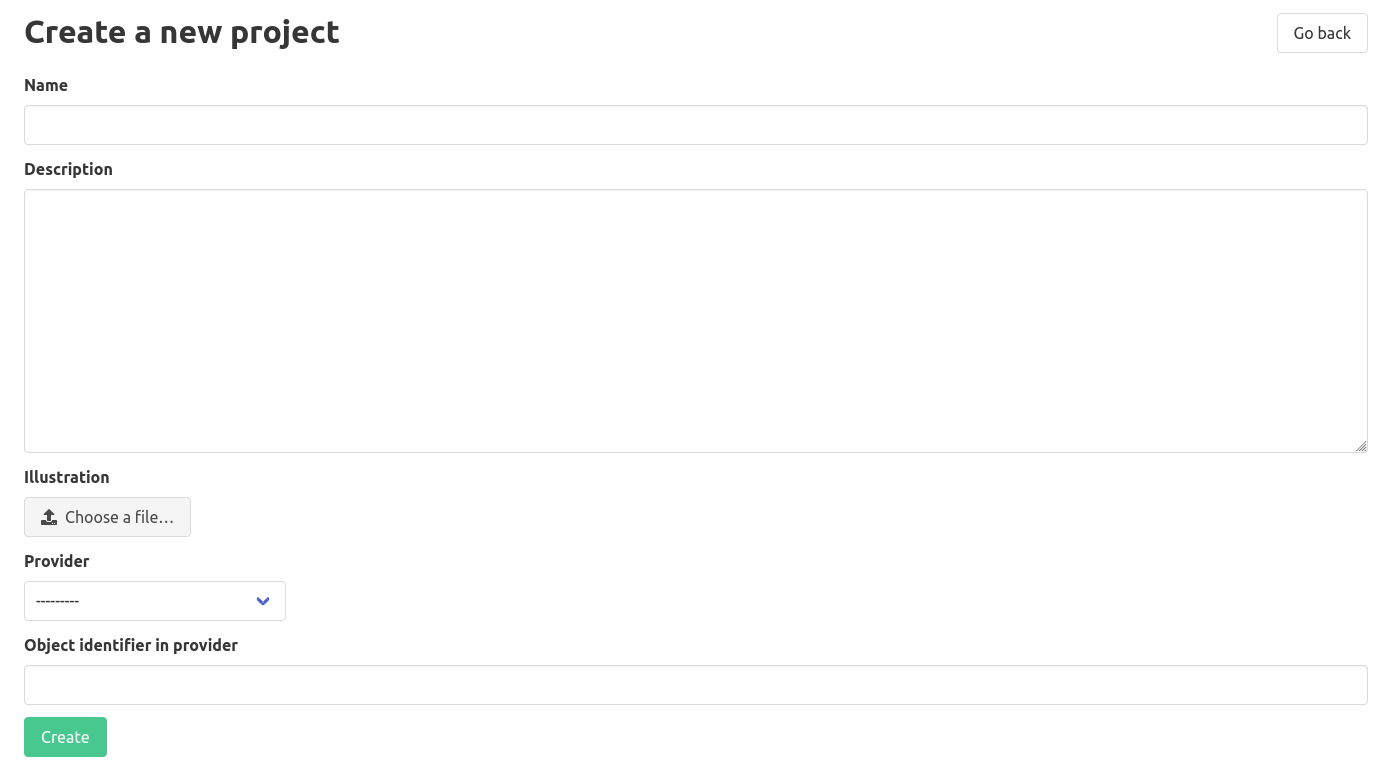 Once the project is created, you will be automatically added as a manager of this project and you will be redirected to its details page.
You can edit your project's details at any time from its dedicated page.
Specifics
The project description supports Markdown. If you want to enhance your description by attaching images, you can easily do so by uploading them to an online hosting service like imgur and then including their link in the description.
The project illustration is automatically resized to 600px*600px. It is better to avoid using very large images in order not to lose quality.
By default your project is private which means that only people who are members of your project will be able to see it. If you wish to make your project public and visible to everyone, please contact an instance administrator.